News & Insights
Sher Tremonte Adds Kimo Peluso As Partner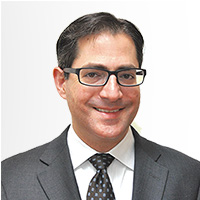 Sher Tremonte is pleased to announce that Kimo Peluso, a highly respected litigator with a proven track record of victories in a wide array of complex commercial disputes, has joined the firm as partner.
Known for his brilliant advocacy, astute judgment and meticulous preparation, Mr. Peluso's successes include claims under federal and state environmental laws, government contract disputes, False Claims Act cases, civil RICO and securities fraud claims, and intellectual property matters, among many others. He achieved a series of wins for an international manufacturing conglomerate in several lawsuits arising from a half billion dollars' worth of New York City construction projects. Among his real estate litigation victories, Mr. Peluso obtained a federal court judgment defending a client's title to the site of a $3 billion industrial facility. And in the financial services arena, he is one of the few attorneys ever to have obtained a complete dismissal at the pleading stage for a "net-winning" investor in a Ponzi scheme case.
"Having known Kimo for over 15 years, I am delighted to have him join our firm's business litigation and investigations practices," said Justin Sher, partner and co-founder, "Kimo has all the tools you want in an advocate."
"Kimo has tremendous depth as a commercial litigator," said Michael Tremonte, partner and co-founder, "He brings with him such a wealth of experience in terms of industries and areas of the law, and he is aggressive and innovative in obtaining great results for his clients."
Prior to joining Sher Tremonte, Mr. Peluso was a partner at Manatt, Phelps & Phillips, LLP, where he was the hiring partner for the New York office. Previously, he was an associate at Davis Polk & Wardwell LLP, and Stillman & Friedman, P.C.
A magna cum laude graduate of Harvard Law School, Mr. Peluso was the managing editor of the Harvard Law Review. He clerked for the Honorable Amalya L. Kearse in the U.S. Court of Appeals for the Second Circuit.
About Sher Tremonte
Sher Tremonte is New York City-based law firm that represents companies and individuals in complex business litigation and high-stakes white collar investigations. Clients include hedge funds, real estate developers, technology startups, private equity firms, media companies, CEOs, entertainment executives and other attorneys.